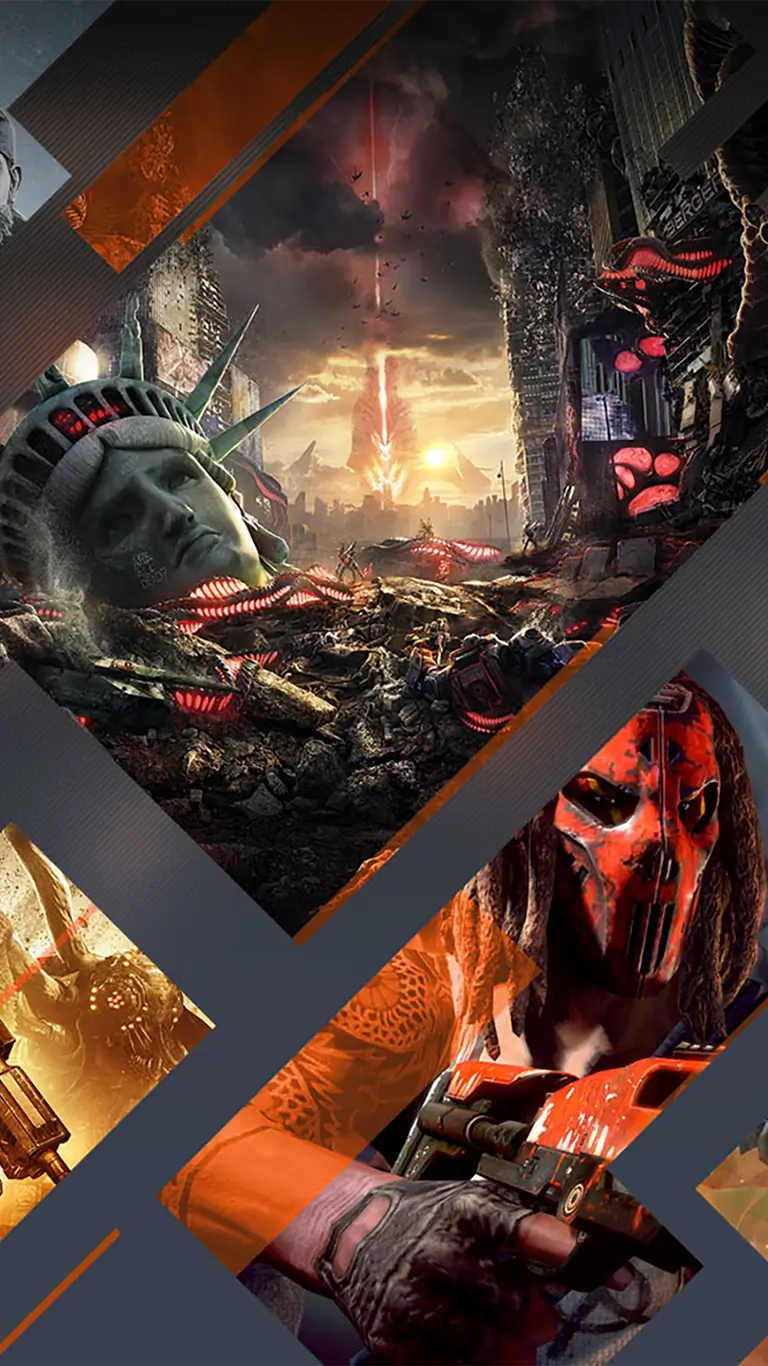 About Splash Damage


We believe that games play better with friends. For more than 20 years, we've been creating team-based multiplayer experiences that have entertained tens of millions of players all over the world and forged countless new friendships along the way.
Our studio culture is rooted in our open, friendly, and collaborative environment. Our games are made by people from all over the world, from our entry-level Fresh Talent hires to industry veterans, and we believe that fostering that diverse culture is the best way to build both our games and our studio. We have won numerous awards, including a 'World-Class' accreditation by Best Companies and being named one of the UK's 100 Best Large Companies to work for.
While our offices are based in Bromley, UK, our people have access to progressive working patterns that give them the flexibility to decide how to do their best work.
Benefits:
We offer a comprehensive benefits package for you and your family, including:
Work your way with access to progressive working patterns including hybrid and fully remote
Substantial performance-related pay system on top of your basic compensation, along with enhanced pension contributions and our life assurance scheme
Bespoke VISA and relocation packages for you and your family, with support from our team throughout the whole process
25 days of holiday and 8 Bank Holidays a year, plus our annual studio closure between Christmas and New Year's
Private Medical and Dental Cover for you and your family, along with a 24/7 digital GP service
Extensive Mental Health support, with Line Manager Mental Health training, a group of Mental Health First-Aiders, and on-site or remote counselling
Our bespoke Learning and Development course framework to help you grow as an employee, manager, and leader
Industry-leading fully paid 30 weeks maternity leave & 10 weeks paternity leave
The Role

At Splash Damage our Associate Art Directors collaborates directly with Discipline Leads and Art Direction to deliver the most coherent Art Direction, and exciting game experience possible. You will make strategic decisions, help shape the Art Direction and Art Team and set a culture of attention to quality and exciting collaborations.

Splash Damage is looking for a talented Associate Art Director to join our growing teams of talented developers, helping us to create exciting games that are expertly built and enjoyed by millions.

You Will:
Support and collaborate with Art Direction, Project Leadership and Art Leads to deliver a cohesive aligned direction that best supports the game experience.
Champion the Aesthetic vision, Style and quality expectations trough constructive actionable feedback, reviews, check-ins, sign-offs and visual benchmarks.
Gather reference material, create style guides, mood boards and other documentation to support the visual direction.
Oversee the Art team's pipelines and processes helping the team achieve quality using the most efficient workflows and best practices.
Work with Production to plan and prioritise the project's Art deliverables, to figure the best development strategies and sanity check Art Scope.
Participate in hiring and developing a healthy creative team culture that has collaboration as it's core.
Manage, coach and develop the Art team ensuring their growth as a unit and as individuals while being able to receive, distil and act on feedback.
Delegate and assign work to team members, encouraging autonomy where possible.
You Have:
Shipped at least one title as a Art Discipline Lead.
A minimum of five shipped titles credited as an Artist.
Strong foundational art skills including an excellent understanding of shape, form, composition and colour theory.
A portfolio demonstrating artistic direction capability and high competency in 3D and/or 2D asset creation.
Strong leadership and empathetic people management capability.
Exemplary communication skills and the ability to convey complex ideas in plain English.
The ability to solve creative problems intuitively through lateral thinking, pattern recognition, and innovative reasoning.
Deep knowledge of various video game Art sub-disciplines.
Solid comprehension of PBR workflows and their effect on final image quality.
Proficiency with industry standard 3D modelling tools and painting/illustration software.
Worked with industry standard asset tracking software such as Jira.
Bonus Points for:
Experience shipping titles on the Unreal Engine.
Skills with supporting software such as Zbrush, Substance Painter and Designer.
A genuine interest in a wide range of visual media and art forms beyond video games.
World building and narrative experience.
Proven experience formulating and developing IP.
Splash Damage is an equal opportunity employer. We believe our teams create better work when they have a range of perspectives to draw from, and we are committed to creating an inclusive working environment that celebrates diversity.