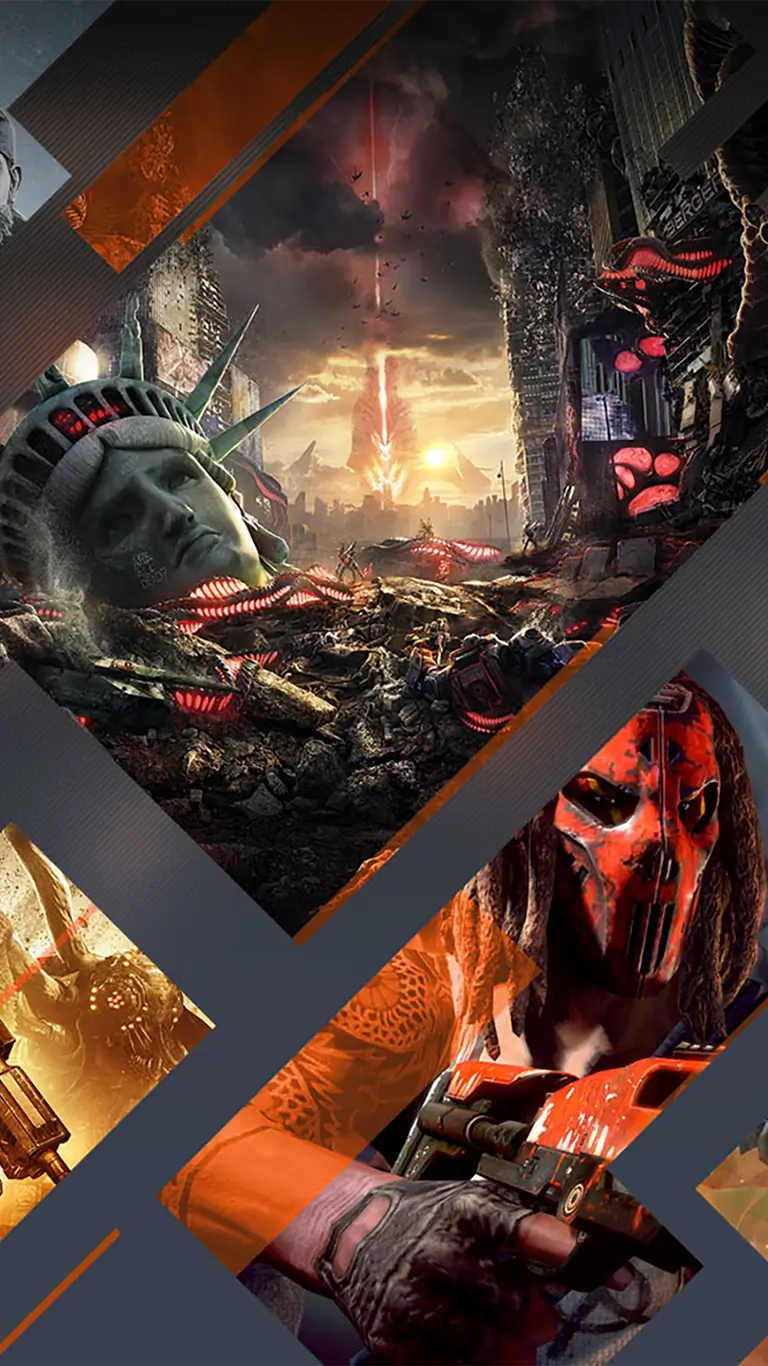 ABOUT SPLASH DAMAGE
We believe that games play better with friends. For more than 20 years, we've been creating team-based multiplayer experiences that have entertained tens of millions of players all over the world and forged countless new friendships along the way.
Our studio culture is rooted in our open, friendly, and collaborative environment. Our games are made by people from all over the world, from our entry-level Fresh Talent hires to industry veterans, and we believe that fostering that diverse culture is the best way to build both our games and our studio. We have won numerous awards, including a 'World-Class' accreditation by Best Companies and being named one of the UK's 100 Best Large Companies to work for.
Our offices are based in Bromley, UK.
Benefits:
We offer a comprehensive benefits package for you and your family, including:
Substantial performance-related pay system on top of your basic compensation, along with enhanced pension contributions and our life assurance scheme
Bespoke VISA and relocation packages for you and your family, with support from our team throughout the whole process
25 days of holiday and 8 Bank Holidays a year, plus our annual studio closure between Christmas and New Year's
Private Medical and Dental Cover for you and your family, along with a 24/7 digital GP service
Extensive Mental Health support, with Line Manager Mental Health training, a group of Mental Health First-Aiders, and on-site or remote counselling
Our bespoke Learning and Development course framework to help you grow as an employee, manager, and leader
Industry-leading fully paid 30 weeks maternity leave & 10 weeks paternity leave
The Role

We are seeking a mid-level sound designer with experience on AAA games. You'll be working alongside the Audio Lead, and Audio Programmers, following the games audio vision to create and implement world-class audio content.
As an Audio Designer at Splash Damage you will be responsible for the recording, design and implementation of Sound Effects, Music and Dialogue in our games. Join our awesome audio team and help us make amazing sounding games.
Required Skills
You must have been an Audio Designer within the games industry with at least 1+ complete cycle of a shipped AAA title
Experienced with Unreal 5 Native Audio
A good understanding of technical audio skills and implementation
Produce world class sounds in line with the creative vision
Skilled in a variety of sound from real world to synthetic
Experienced with Reaper and many popular plugins
Take ownership of areas of design work from concept to final
Demonstrate initiative and autonomy
Have experience in tracklaying, mixing and mastering linear media such as trailers and cinematics
Have knowledge and experience with microphone and recording techniques, and take an active role in any field recording sessions
Have a good understanding of music and music editing
Experience of working with speech and dialogue including voice design
Experience mixing in surround formats for game and linear media
Experienced with the game production pipeline
Ability to bug test and fix own work
Desired Skills
Experience editing music stems for AAA games and implementing in engine to a professional standard
Be up to date on industry standards and developments in sound production and mixing techniques in other fields such as film and music
A degree in music or sound design
An understanding of scripting or coding is a plus
Experience with video editing tools such as Adobe Premiere
Splash Damage is an equal opportunity employer. We believe our teams create better work when they have a range of perspectives to draw from, and we are committed to creating an inclusive working environment that celebrates diversity.