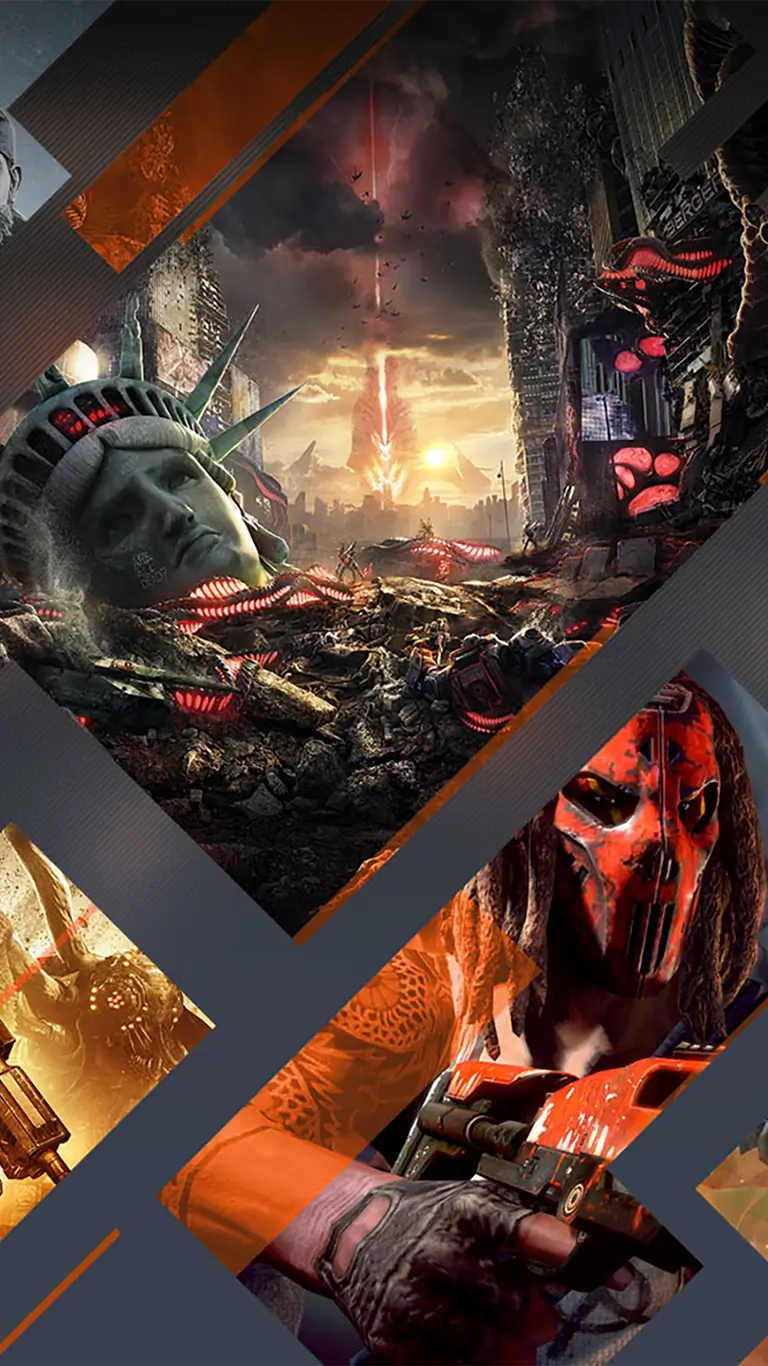 ABOUT SPLASH DAMAGE
We believe that games play better with friends. For more than 20 years, we've been creating team-based multiplayer experiences that have entertained tens of millions of players all over the world and forged countless new friendships along the way.
Our studio culture is rooted in our open, friendly, and collaborative environment. Our games are made by people from all over the world, from our entry-level Fresh Talent hires to industry veterans, and we believe that fostering that diverse culture is the best way to build both our games and our studio. We have won numerous awards, including a 'World-Class' accreditation by Best Companies and being named one of the UK's 100 Best Large Companies to work for.
Our offices are based in Bromley, UK, and our teams have access to progressive working patterns that work for them.
Benefits:
We offer a comprehensive benefits package for you and your family, including:
On-site and Hybrid working patterns help us spend the right amount of time together
Substantial performance-related pay system on top of your basic compensation, along with enhanced pension contributions and our life assurance scheme
Bespoke VISA and relocation packages for you and your family, with support from our team throughout the whole process
25 days of holiday and 8 Bank Holidays a year, plus our annual studio closure between Christmas and New Year's
Private Medical and Dental Cover for you and your family, along with a 24/7 digital GP service
Extensive Mental Health support, with Line Manager Mental Health training, a group of Mental Health First-Aiders, and on-site or remote counselling
Our bespoke Learning and Development course framework to help you grow as an employee, manager, and leader
Industry-leading fully paid 30 weeks maternity leave & 10 weeks paternity leave

About Development Management at Splash Damage

Development Managers are the execution pioneers here at Splash Damage, responsible for building and delivering game experiences that continually delight our fans on a daily basis.

We are the guardians of agile development process and practice; are responsible for driving alignment and accountability within each game team; are relentlessly focused on continued improvement; and ensure partners goals are met with mind-blowing ends.

The Development Management team is a collective hivemind, collaborating with their product teams, operational disciplines and studio leadership, sharing knowledge and best practices. We are stewards of accountability making sure every developer here owns their products, processes and quality. We keep teams balanced, projects on track and stakeholders informed. We strive for smarter delivery, stronger teams and building forward-thinking live experiences that our players, and ourselves are all proud of.

What you're responsible for:

A Development Director leads and drives a game's overall development plan, constantly focused on team performance and health whilst executing against the ongoing vision for the game. They are entrusted with bringing together the people, materials and tools, un encumbering teams through constant direction, mentoring and management; and are not afraid to change agile production process to match team performance to ensure a strong focus on quality, teamwork, communication and improvement to continually execute great games and content.

As a Development Director you own the project plan to launch and continually operate the game in on time, to quality, and within budget. Drawing on your agile leadership experience, you are able to continually review and improve the development process and team performance, and executive development plans to suit different projects.

You are quality-first focused and understand the needs of our players and the business. You will be accountable for the overall project plan and make data-driven decisions to improve your teams and align them around the long-term plans for operating a GaaS. You will be the voice of reason when needed, as teams balance creative ambition with their proven capacity to execute on time. You will be the single source of truth and represent the state and the outlook of the project internally and to external clients; and able to foster a open, fun and transparent development culture that makes teams and players love the games we make.

If you pull this off in year one, you can expect to gain additional scale to your role and everything that comes with that.

What we'd like to see:

- A gamer: you love games, you play games, you take play seriously – it's what drove you to the industry and why you love coming to work every single day
- A strategist: your careful planning and dream to produce results makes you an effective leader who can balance and prioritize short-term solutions with the long-term vision and goals; when making key decisions, you leave no stone unturned.
- A tactical delegator: you know how to get things done by using your tailored and proven management skills and clinical handling of agile development to allow your team to execute on the goals and craft the best product possible.
- Aspirational leader: you help others empower themselves by fostering an environment of shared ownership, accountability, constructive criticism, recognition, appreciation, and collaboration; you communicate daily with the team to update them on issues, achievements, priorities and goals.
- An information sponge: You are able to collect and articulate it with the teams and clients on a regular basis, tailoring your style and the content suitable to the audience at hand.
- A communications specialist: you know that good leadership is based on clear and aligned communication and trust. You are an ambitious leader that constantly maintains a high standard of openness and trust with every team member and expect the same high level of patience from your team as you do yourself.
- A flawless executioner: you've got the entire project mapped out with a clear view of the likely obstacles that are in your path and always have a crafted plan to steer clear of them through agile production and planning and advise other project leaders from falling over the same pitfalls.



Splash Damage is an equal opportunity employer. We believe our teams create better work when they have a range of perspectives to draw from, and we are committed to creating an inclusive working environment that celebrates diversity.