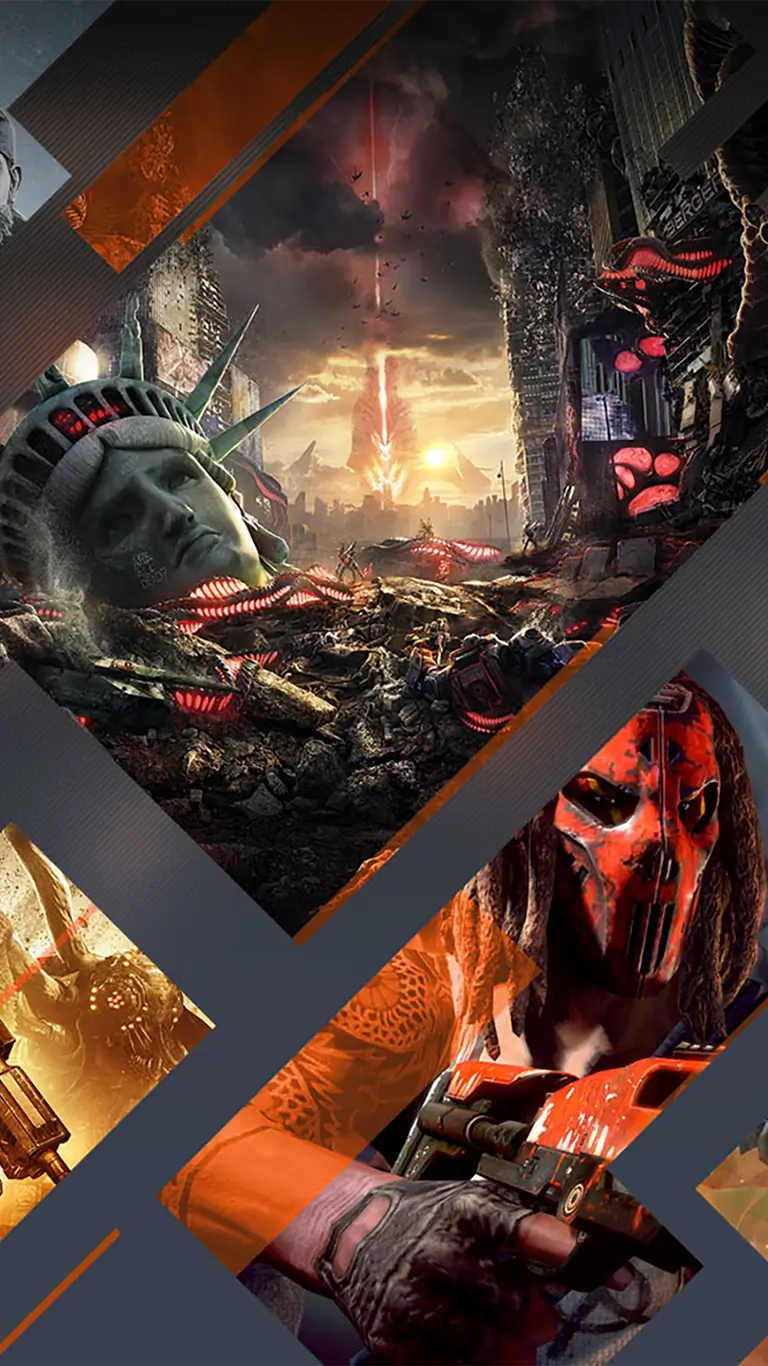 ABOUT SPLASH DAMAGE
We believe that games play better with friends. For more than 20 years, we've been creating team-based multiplayer experiences that have entertained tens of millions of players all over the world and forged countless new friendships along the way.
Our studio culture is rooted in our open, friendly, and collaborative environment. Our games are made by people from all over the world, from our entry-level Fresh Talent hires to industry veterans, and we believe that fostering that diverse culture is the best way to build both our games and our studio. We have won numerous awards, including a 'World-Class' accreditation by Best Companies and being named one of the UK's 100 Best Large Companies to work for.
Our offices are based in Bromley, UK, and our teams have access to progressive working patterns that work for them.
Benefits:
We offer a comprehensive benefits package for you and your family, including:
On-site and Hybrid working patterns help us spend the right amount of time together
Substantial performance-related pay system on top of your basic compensation, along with enhanced pension contributions and our life assurance scheme
Bespoke VISA and relocation packages for you and your family, with support from our team throughout the whole process
25 days of holiday and 8 Bank Holidays a year, plus our annual studio closure between Christmas and New Year's
Private Medical and Dental Cover for you and your family, along with a 24/7 digital GP service
Extensive Mental Health support, with Line Manager Mental Health training, a group of Mental Health First-Aiders, and on-site or remote counselling
Our bespoke Learning and Development course framework to help you grow as an employee, manager, and leader
Industry-leading fully paid 30 weeks maternity leave & 10 weeks paternity leave
THE ROLE
We are looking for a high impact, passionate leader to lead a large team of developers to deliver the next AAA hit.
You'll be responsible for the delivery of the project and ensuring that it meets the studio's goals. You are the standard bearer and immediate point of contact with the Studio Leadership Team.

You'll be the head of a senior team that will collectively own the responsibilities for strategic planning and delivery, including roadmap planning, team building and organization, client management and alignment all while balancing internal and external needs to ensure an on-time, on budget, high quality delivery.
What you will do
Be the point of contact between the Studio and Dev Team for all project related communication, including development scheduling and planning, budget matters, product vision, team morale and recruitment
Maintain a well-organized, efficient and happy team
Identify and solve issues before they turn into bigger problems
Create a "can-do" atmosphere that inspires the team to perform beyond their expectations
Hold your senior team accountable for the quality of the game experience
Coordinate and manage your senior team of Designers, Artist, Programmers and Production staff, and ensure that are managing their own disciplines and reports
Work in close partnership with our Studio Management to maintain alignment throughout the project
Own the negotiation of all contracts with external resources used on the project, in tandem with the Studio's Outsourcing Manager
Own project P&L to maintain project profitability
Skills you'll need
Leadership skills including attracting and inspiring top talent, public speaking that drives action, and creating a culture to succeed

Extensive experience working in live service games development as a Senior Producer or higher

Proven track record of delivering projects on time and to quality, with at least 2 shipped console or PC titles

Deep understanding of game development and pipelines including knowledge of latest production methodologies (Agile, SCRUM, Waterfall, Lean)

Ability to balance forecasting, strategy, planning, and execution

Solid understanding of major trends in the gaming business

Strong presentation skills at every level of the business

Excellent organisational and interpersonal skills
UE5 experience a plus
Splash Damage is an equal opportunity employer. We believe our teams create better work when they have a range of perspectives to draw from, and we are committed to creating an inclusive working environment that celebrates diversity.