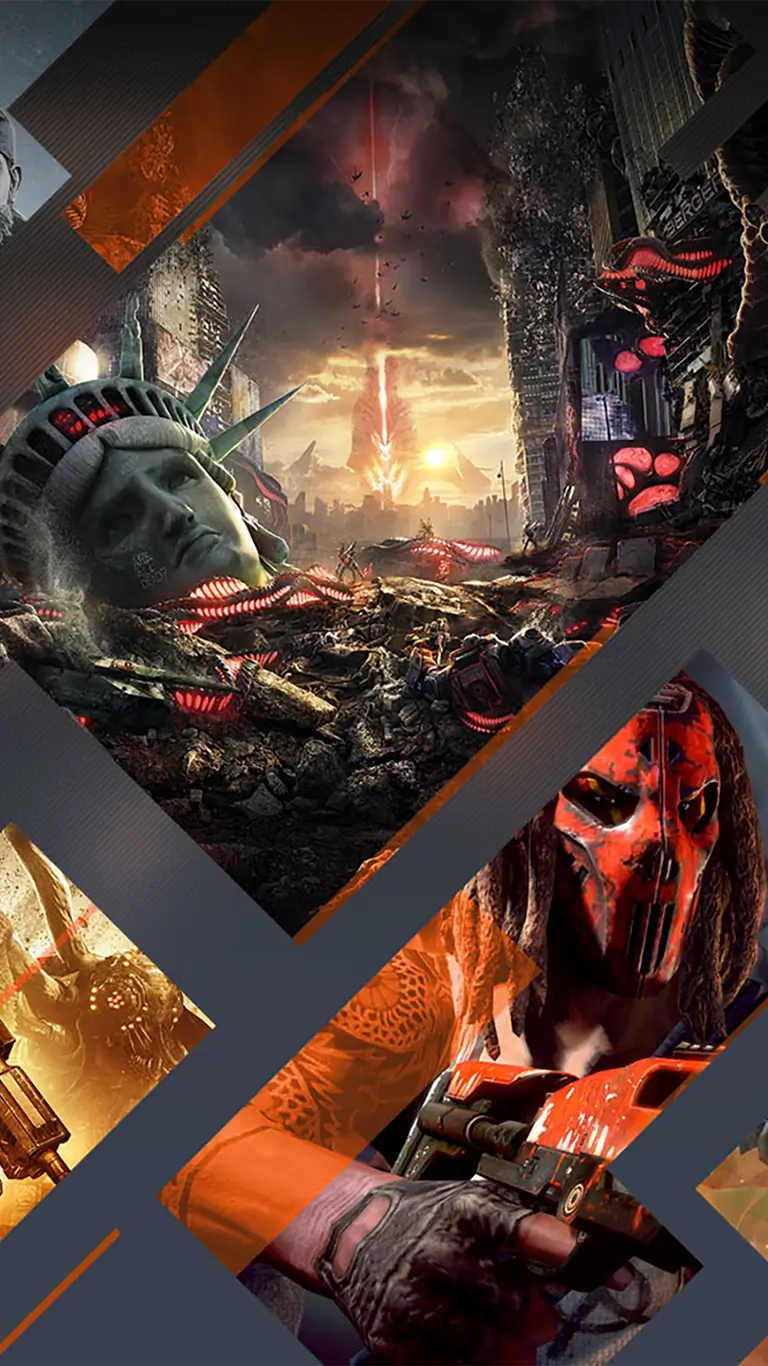 About Splash Damage
We believe that games play better with friends. For more than 20 years, we've been creating team-based multiplayer experiences that have entertained tens of millions of players all over the world and forged countless new friendships along the way.
Our studio culture is rooted in our open, friendly, and collaborative environment. Our games are made by people from all over the world, from our entry-level Fresh Talent hires to industry veterans, and we believe that fostering that diverse culture is the best way to build both our games and our studio. We have won numerous awards, including a 'World-Class' accreditation by Best Companies and being named one of the UK's 100 Best Large Companies to work for.

Please note before applying: Due to the nature of this position, we will require the successful candidate to be able to commit to working fully onsite and live within commuting distance of our studio on Bromley, UK.
Benefits
We offer a comprehensive benefits package for you and your family, including:
Private Medical and Dental Cover for you and your family
Get mental health support from our trained Mental Health First Aiders or via our third-party counselling service
24/7 employee assistance helpline offering advice and support on a range of topics, including health, relationships, finances, and the law
25 days of annual leave, plus 8 public holidays and our annual closure between Christmas and New Year's
Industry-leading fully paid 30 weeks maternity leave & 10 weeks paternity leave
Enhanced company pension contributions
Brand new electric car scheme
Gym reimbursement
The Role
With experience in an IT Support role, an IT Support Associate at Splash Damage will provide proactive hands-on support, delivering quality first and second-line support and ensuring high levels of end-user satisfaction.
Reporting directly to the IT Support Manager, the successful candidate will provide excellent customer service skills and should possess a keen technical knowledge to meet the needs of the company & ensure the smooth running of the department.
The IT Support Associate's primary focus will be supporting the studio's employees and their computing environment.
What we value…
Friendliness
Trustworthiness
Appreciation of high standards
Encouragement of professional development
Punctuality
Natural Initiative
Positive attitude
What you will do…
Provide high-quality, responsive and consistent resolutions to IT Incidents (1st and 2nd Line support).
Diagnose technical issues. Fault finding and escalating where necessary.
Take ownership of incidents throughout their lifecycle, ensuring timely completion within designated SLAs.
Provide quality customer service. Ensure all deliverables are of the highest quality.
Work under your own initiative as well as part of a team.
Effectively utilise own time to ensure deadlines met
Provide feedback to the wider team on possible improvements.
Monitor tickets, and suggest improvements to improve first-time fixes.
Commercial awareness. Look at solutions with efficiency in mind, maximising performance and minimising costs.
What you will need to succeed…
Excellent written and verbal communication skills, with the ability to communicate complex technical issues in a simple, understandable way.
An approachable manner.
Passionate and extensive knowledge of PC hardware including peripherals. (able to build, diagnose, and repair workstations)
Experience playing computer games, and a keen interest in video games software / hardware.
Be self-motivated with a can-do attitude to duties and unexpected tasks.
Ability to remain calm under pressure, especially with time-critical tasks at short notice.
Be flexible and prepared to adapt to rapidly changing circumstances.
Very occasionally travel to provide offsite IT support, both nationally and internationally.
Experience in working independently and as part of a team, building and maintaining good working relationships with colleagues.
Experience working in a helpdesk or 1st/2nd line support environment.
Technical ability to fault-find and troubleshoot hardware and software issues.
Methodical troubleshooting skills.
Basic knowledge of networking.
Experience in the following would be an advantage:
Active Directory
Microsoft Intun
Imaging Workstations
Service desk software
Exposure to Apple Mac products and OS
Splash Damage is an equal-opportunity employer. We believe our teams create better work when they have a range of perspectives to draw from, and we are committed to creating an inclusive working environment that celebrates diversity.